Family Crest/Coat of Arms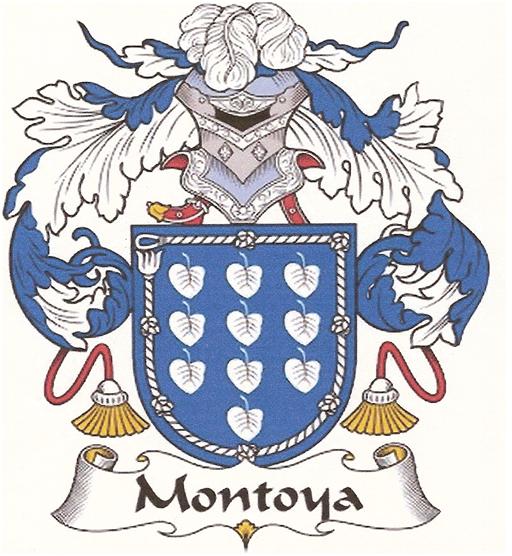 The name Montoya is of Spanish origin and was a noble sir-name given to the people who had once lived, held land, or were born there. The first Montoya family lived in the mountainous region in Northern Spain. The name Montoya is derived from the Spanish word "Monte" which means mount, mountain, or highland.
Coat of arms has ten popular leaves pendant within an orale of cord argent tied in lovers' knots the ends meeting in chief. The crest is an ostrich feather.